…toward good style because I find these pants to be hideous.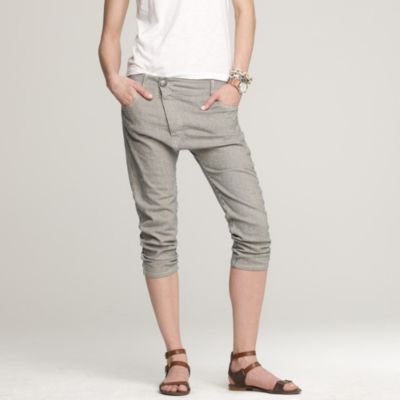 Nili Lotan Striped Bias-Fly Jeans 169.99
Maybe one night after a few too many glasses of wine I'll whip up a pair of these and sell them for hundreds of dollars.
What do you think of these? Share your honest opinions in the comments below…if you like them we'd love to hear why!
This post has been brought to you by "Wear This Not That". A blog installment created by the JCR Girls out of concern for the fashion choices of the human race.